Food Trends
TROPANE ALKALOIDS: Are You Prepared?
Tropane Alkaloids are substances that occur naturally in plants such as mandrake, henbane, deadly nightshade, Jimson weed and Erythroxylaceae.  They can act as anticholinergics or stimulants, and while they are medically useful, in food, they can add an unknown exposure to toxins causing a wide range of issues from cardiac disorders to central nervous system disturbances.  According to the European Food Safety Authority (EFSA), contamination of human food with tropane alkaloids is most likely with herbal teas, blue or blackberries, edible flours, buckwheat, sorghum, millet, maize, legume vegetables (without pods), pulses, oilseeds (soybean and linseed).  The EU is cracking down on TA with strict requirements especially in infant, toddler and kid snacks.  According to Daniel Cook, poison expert with the USDA, contamination from seeds and or other plant parts can contaminate the sorghum seeds resulting in tropane alkaloid content.
Contamination can happen at the seed level, which is why Nu Life grows its sorghum to a strict Identity Preserved program, where even seed variety is controlled, removing the risk of tropane alkaloids.  Contamination is also the cause of other issues with sorghum such as soy or gluten.  While price is often the focus with ingredients, it's also important to know the who is growing them, especially if exporting.
"The bitterness of poor quality remains long after the sweetness of low price are forgotten" – Benjamin Franklin
Farming Trends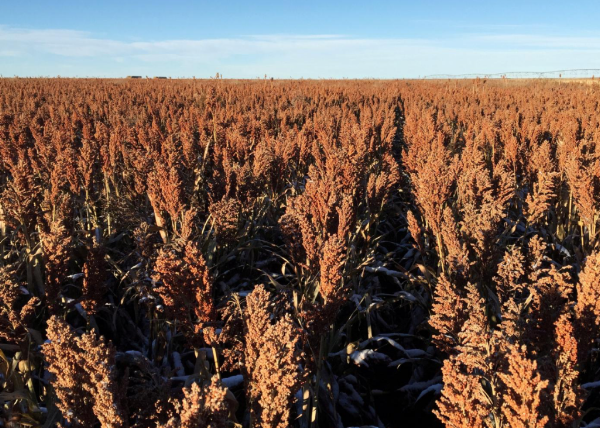 Chinese Buyers Find Tight U.S. Sorghum Supply After Trade Spat
CHICAGO (Reuters) – Chinese grain merchants seeking to resume purchases of U.S. sorghum after an anti-dumping probe by Beijing that had halted trade between the world's biggest buyer and seller of the grain are now finding supplies tight, according to dealers.  Read more here.
---
Consumers Say; 'Sustainable' Worth Extra Cost
Just like water, soil is a finite resource on this planet, and soil health is quickly at the forefront of sustainability discussions. Protecting and regenerating soil is a hallmark principle of Regenerative Agriculture, which is a system of farming principles and practices that increase biodiversity, enriches soils, improves watersheds, and enhances ecosystem services. It was identified as a 2018 trend by New Hope Network in their 2018 Next Forecast report, and products are now hitting the market. Annie's is taking sustainability one step further with the launch of two products that are made using ingredients produced with regenerative agriculture methods. Nielsen research found that 66% of consumers are willing to pay more for sustainable products and that a company's commitment to sustainability can sway product purchases for 45% of consumers.
Nu-Life has been using several regenerative agriculture practices such as no-till and dry land farming since the early 90s.
Product Spotlight
Sorghum Syrup: Ready to Ship!
Sorghum syrup is now available for sampling in multiple DEs. Use it in applications from cereal and bars to brewing and baking. Made from burgundy sorghum grain, it is a value-added, nutritive sweetener that is fully traceable and sustainable, with none of the baggage of brown rice syrup and HFCS.
Whole Grain Sorghum Ball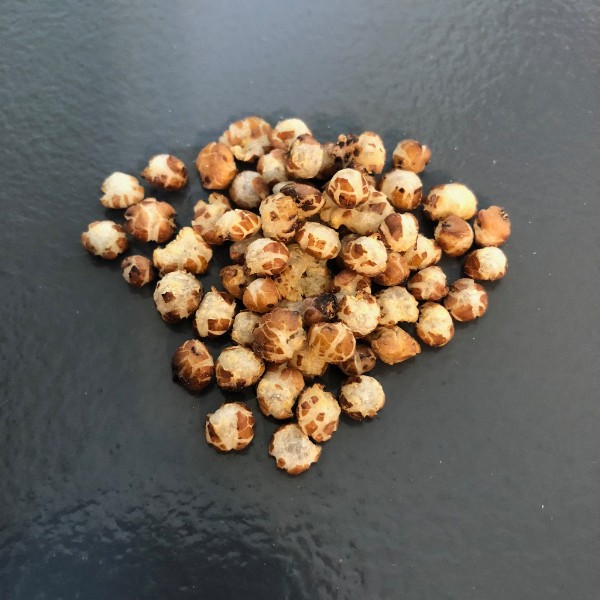 Texture: crispy, slightly crunchy, with a toothsome mouthfeel and good bowl life.
Applications: Cereal, bars, confections; anywhere texture is needed but moisture migration is a challenge.
Smashed Sorghum Flakes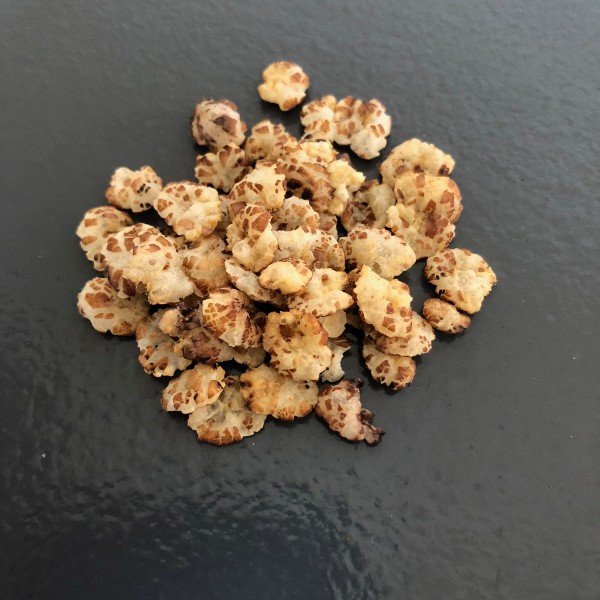 Texture: crisp, melty texture, soft center, and quick dissolve. Light and airy.  Like a rice crispy but whole grain!
Applications: Salad kits to add crunch, bars to lower bulk density, granola to reduce weight and any other application where soft, tender, whole grain is needed.
Supplier Spotlight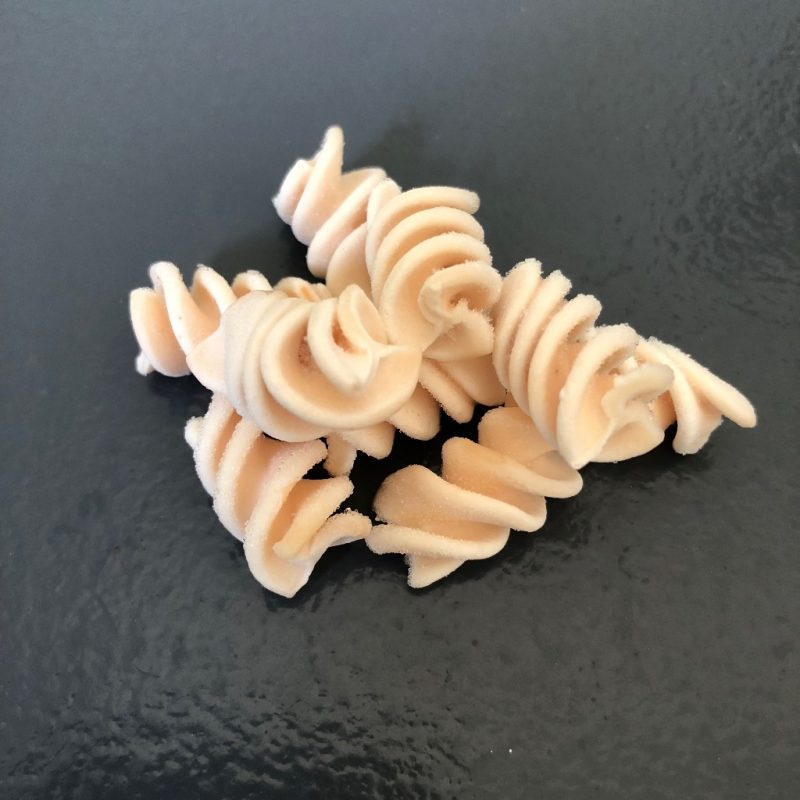 Heat Stable GF Pasta
Gluten Free Whole Grain Pasta is now capable of withstanding heat abuse and retort. Unlike rice/corn pasta that turns to glue and falls apart in meal kits and soups, whole grain sorghum pasta holds up to heat abuse while retaining texture and bite.  This pasta comes individually quick frozen (IQF) for convenience and ease of use.  One quick shake in a hot pan or dip in sauce and it's ready to use.  Or, use it in a soup or meal kit for pasta that won't' fall apart when heated.
Developer Toolbox
Is It Possible? Extending Shelf Life With a Clean Label
With sorghum flour, it is. Adding waxy sorghum flour to a formula can significantly improve next day texture in gluten-free bread and wheat-based baked goods, in addition to providing additional days of shelf life. Waxy sorghum flour is best at low levels of 5-25% in conjunction with sorghum flour, so treat this flour as a functional ingredient that can help you achieve your product quality goals while labeling cleanly as "sorghum flour".
SmartFRY sorghum flour continues to impress. From the Kansas State Food Science Institute: "Sorghum tempura yielded a lower fat content, higher moisture content, and darker color than the control samples.