Food Applications of Sorghum
Farm to Family

for Celiac Disease
Gluten Free Sorghum

for Food Development & Production
Discover the Limitless Possibilities Sorghum has to Offer
Nu Life Market is vertically integrated to achieve the highest quality of gluten free, sustainable, allergen free, nutritional boosting ingredients. As one of the largest dedicated gluten free flour mills in the United States, we control all aspects of milling to produce a custom particle size, from whole grain to fine bakery flour.
What is Sorghum?
Sorghum is a sustainable ancient grain that originated in Africa and is now grown in many countries around the world including the United States. Often referred to as 'the camel of crops', Sorghum grows using less water and other natural resources. Naturally gluten & GMO free it is ideal for individuals with celiac disease, gluten intolerance, or gluten sensitivity.
Types & Forms of Sorghum
We currently grow 6 types of Sorghum:
Nu Life Market has the milling capability to provide all of our sorghum types in these forms:
We can mill our Sorghum grain to a variety of different particle sizes to better suit your baking needs.
Our Sorghum Food Certifications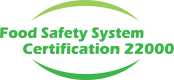 Food Applications Using Sorghum
Baked Products

Breads, buns, flatbreads, tortillas, pancakes, waffles, muffins, crackers, pretzels, pizza crust, pie crust, ice cream cones
SmartFRY Frying Flour

Chicken, beef, pork, fish, seafood, vegetables, baked & fried, tempura mix
Cereal

Flaked, extruded, popped, puffed, muesli, granola, grain sorghum syrup
Snacks

Extruded, expanded, popped, puffed, baked
Entrees

Pearled grains, IQF grains, IQF pasta, gnocchi, pierogi, ravioli, tortellini, baked meals, skillet meals, microwavable soup bowls
Food Bars

Extruded, expanded, popped, puffed, baked, granola, grain sorghum syrup
Confections

Filler crisps, expanded, extruded, popped, puffed, wafers, ice cream cones, grain sorghum syrup
Request a Product Sample
For commercial or industrial inquiries only.
Retail customers should contact us for more information.
Sorghum Nutritional Information
Nutrition Information per 100g
| PRODUCTS | Calories | Cal. from Fat | Cal. from Sat. Fat | Carb | Protein | Ins. Fiber | Sol. Fiber | T. Fiber | Sat. Fat | Mono. Fat | Poly. Fat | Trans Fat | Total Fat | Cholesterol (mg) | T. Sugars | Calcium (mg) | Iron (mg) | Sodium (mg) | Potassium (mg) | Magnesium (mg) | Zinc (mg) | Copper (mg) | Folic Acid (ug) | Niacin (mg) | Phosphorus (mg) | Ash | Vitamin A (IU) | Vitamin B1 (mg) | Vitamin B2 (mg) | Vitamin C (mg) | Vitamin D (IU) | Vitamin E (IU) |
| --- | --- | --- | --- | --- | --- | --- | --- | --- | --- | --- | --- | --- | --- | --- | --- | --- | --- | --- | --- | --- | --- | --- | --- | --- | --- | --- | --- | --- | --- | --- | --- | --- |
| Flour Mixes | | | | | | | | | | | | | | | | | | | | | | | | | | | | | | | | |
| All-Purpose | 363 | 22 | 4 | 80.70% | 4.94% | 3.31% | 0.66% | 4.50% | 0.41% | 0.73% | 1.11% | 0% | 2.45% | 0.6 | 0.79% | 23.81 | 2.16 | 55.72 | 2.16 | 3.96 | 0.1 | 0.03 | | | 29.78 | | 33.04 | | | 0.32 | | |
| Pizza Crust | 342 | 0 | 0 | 81.53% | 5.26% | | | 2.63% | 0% | | | 0% | 1.32% | <1 | | 20 | 0.73 | 552.3 | | | | | | | | | | | | | | |
| SmartFRY | 368 | 21 | 4 | 77.30% | 9.58% | | | 2.00% | 0.45% | 0.74% | 1.02% | 0% | 2.32% | | | 7.55 | 2.75 | 2.64 | | | | | 115.46 | 1.55 | | 0.67% | <50 | 0.25 | 0.05 | <0.5 | <50 | 0.28 |
| UltraLift | 399 | 25 | 5 | 81.00% | 12.40% | 12.00% | 2.00% | 14.00% | 0.51% | 0.98% | 1.20% | 0% | 2.82% | <1 | 1.12% | 21.2 | 4.82 | <3.0 | | | | | | | | | <50 | | | <0.5 | | |
| Grains, Meals, & Flours | | | | | | | | | | | | | | | | | | | | | | | | | | | | | | | | |
| White Whole Grain* | 367 | 32 | 6 | 76.40% | 7.26% | 5.00% | 1.00% | 6.00% | 0.62% | 1.11% | 1.68% | 0% | 3.57% | <1 | 1.20% | 15.3 | 2.97 | <0.05 | | | | | | | | 1.32% | <50 | | | <0.5 | | |
| White Pearled Grain* | 368 | 21 | 4 | 77.30% | 9.58% | | | 2.00% | 0.45% | 0.74% | 1.02% | 0% | 2.32% | | | 7.55 | 2.75 | 2.64 | | | | | 115.46 | 1.55 | | 0.67% | <50 | 0.25 | 0.05 | <0.5 | <50 | 0.28 |
| White Popped Grain | 399 | 25 | 5 | 81.00% | 12.40% | 12.00% | 2.00% | 14.00% | 0.51% | 0.98% | 1.20% | 0% | 2.82% | <1 | 1.12% | 21.2 | 4.82 | <3.0 | | | | | | | | 1.39% | <50 | | | <0.5 | | |
| Waxy White Whole Grain* | 350 | 29 | 5 | 70.40% | 9.97% | 6.80% | 2.80% | 9.60% | 0.55% | 1.04% | 1.47% | 0% | 3.22% | <1 | 1.51% | 13.6 | 2.57 | <3.0 | | | | | | | | 1.51% | <50 | | | <0.50 | | |
| Waxy White Pearled Grain* | 368 | | | | | | | | | | | | | | | | | | | | | | | | | | | | | | | |
| Black Whole Grain* | 367 | 31 | 6 | 69.30% | 14.70% | | | 10.40% | 0.66% | 1.06% | 1.57% | 0% | 3.45% | | | 25.4 | 5.57 | 2.53 | | | | | 83.09 | 5.07 | | 1.88% | <50 | 0.46 | 0.15 | <0.5 | <50 | 0.7 |
| Black Pearled Grain* | | | | | | | | | | | | | | | | | | | | | | | | | | | | | | | | |
| Burgundy Whole Grain* | 355 | 32 | 6 | 72.30% | 8.32% | 8.11% | <0.47% | 8.11% | 0.62% | 1.18% | 1.62% | 0% | 3.58% | <1 | 0.91% | 13.9 | 3.39 | 1.33 | | | | | 60.73 | 3.65 | | 1.31% | | 0.44 | 0.2 | <0.5 | <40 | 0.62 |
| Burgundy Pearled Grain* | | | | | | | | | | | | | | | | | | | | | | | | | | | | | | | | |
| Burgundy Popped Grain | 390 | 25 | 5 | 81.00% | 10.30% | 10.50% | 0.90% | 11.40% | 0.52% | 0.92% | 1.21% | 0% | 2.78% | <1 | 0.81% | 10.8 | 3.53 | <3.0 | | | | | | | | 1.41% | <50 | | | <0.50 | | |
| Waxy Burgundy Whole Grain* | 355 | 31 | 5 | 73.10% | 7.96% | 6.60% | 3.10% | 9.70% | 0.61% | 1.09% | 1.59% | 0% | 3.44% | <1 | 1.95% | 13.1 | 3.73 | <3.0 | 346 | | | | | | | 1.49% | <15 | | | 1.61 | | |
| Waxy Burgundy Pearled Grain* | | | | | | | | | | | | | | | | | | | | | | | | | | | | | | | | |
| Sumac Whole Grain* | | | | | | | | | | | | | | | | | | | | | | | | | | | | | | | | |
| Sumac Pearled Grain* | | | | | | | | | | | | | | | | | | | | | | | | | | | | | | | | |
| Brans | | | | | | | | | | | | | | | | | | | | | | | | | | | | | | | | |
| White | 392 | 74 | 12 | 70.70% | 8.74% | | | 27.30% | 1.30% | 2.73% | 3.86% | 0% | 8.27% | <1 | | 49.8 | 13.9 | 3.5 | | | | | | | | 3.26% | <50 | | | <0.50 | | |
| Waxy White | | | | | | | | | | | | | | | | | | | | | | | | | | | | | | | | |
| Black | 354 | 39 | 8 | 67.90% | 10.90% | 29.80% | 2.10% | 31.90% | 0.88% | 1.31% | 1.97% | 0% | 4.36% | | | 64.5 | 12.6 | 3.45 | | | | | 93.12 | 9.35 | | 3.15% | <50 | 0.41 | 0.39 | <0.50 | <50 | 1.88 |
| Burgundy | 388 | 82 | 12 | 66.30% | 10.30% | | | 24.90% | 1.35% | 3.13% | 4.23% | 0% | 9.12% | | | 41.2 | 13.5 | 3.43 | | | | | | 9.1 | | 3.88% | <50 | 0.89 | 0.17 | <0.50 | <50 | 2.1 |
| Waxy Burgundy | | | | | | | | | | | | | | | | | | | | | | | | | | | | | | | | |
| Sumac | 388 | 68 | 11 | 68.60% | 11.40% | 18.50% | 0.60% | 19.10% | 1.19% | 2.66% | 3.31% | 0% | 7.50% | | | 29.6 | 8.22 | 3.55 | | | | | 196.67 | 8.53 | | 3.09% | <50 | 0.88 | 0.22 | <0.50 | <50 | 1.67 |
| IQF Products | | | | | | | | | | | | | | | | | | | | | | | | | | | | | | | | |
| IQF Pasta | 149 | | | 31.50% | 4.20% | | | 2.06% | 0.46% | 0.57% | 0.42% | 0% | 1.62% | 41.32 | 0.42% | 9.9 | 0.66 | 124.86 | 87.03 | | | | | | | 0.65% | 7.61 | | | 0.12 | | |
| IQF Grain | 190 | | | 13% | 8% | | | 16% | 0% | | | 0% | 3.00% | 0 | | 7 | 1.7 | | | | | | | | | | | | | | | |
| IQF Whole Grain Waxy Burgundy | 180 | | | 12% | 8% | | | 19% | 0% | | | 0% | 4.00% | 0 | | 8 | 1.8 | 0 | 170 | | | | | | | | | | | | | |
| *Same values for grain, meal, & flour | | | | | | | | | | | | | | | | | | | | | | | | | | | | | | | | |