Organic
Gluten


Free


Natural


Sunflower Paste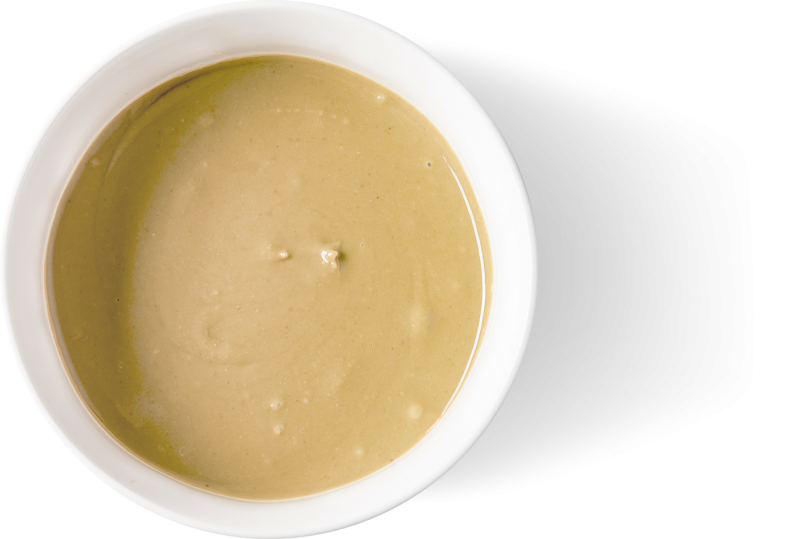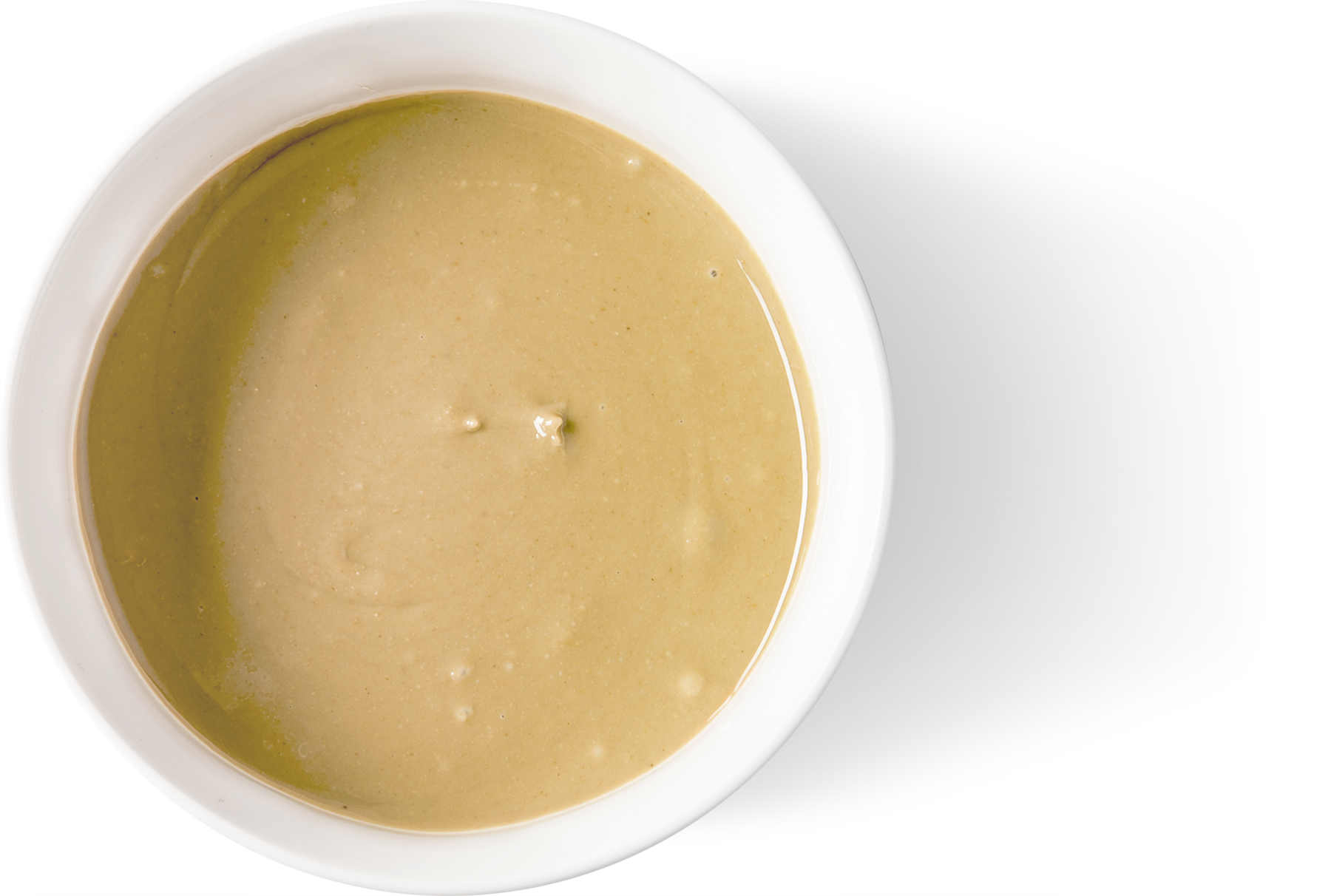 Natural Sunflower Paste
is available in Organic!
Always Gluten Free
Natural Sunflower Paste
Currently Only Available in Bulk Quantities
Sun Life Sunflower Paste is the perfect peanut free ingredient. This easy to use no sugar added product allows you to control the sweetness and flavor profile. With a robust roasted flavor, this ingredient will incorporate well into any peanut free product.
Are you in the food industry looking for
Bulk Options of Gluten Free Natural Sunflower Paste?
For commercial food producers and chefs, Nu Life Market offers Natural Sunflower Paste in bulk quantities. Please contact our office at (866) 962-5236 for more information or add Natural Sunflower Paste to your RFQ.
No Price Available - BULK REQUESTS ONLY
Currently Out of Stock
$999.00
Request a Sample
Sun Life Spreads makes delicious sunflower butter spread that is naturally peanut free. Our restaurateurs are bakers, chefs, and food handlers looking for easy to use peanut free sunflower butter spread. Sun Life sunflower spread is a substitute for peanut butter in all your recipes. Food manufacturers rely on precision and predictability. Sun Life's creamy texture is a perfect substitute and alternative to peanut butter with less fat and sodium than peanut butter. Sun Life sunflower kernel spread is a great tasting alternative to peanut butter. Our valued consumers can be assured our sunflower butter is peanut free, gluten free, and soy free.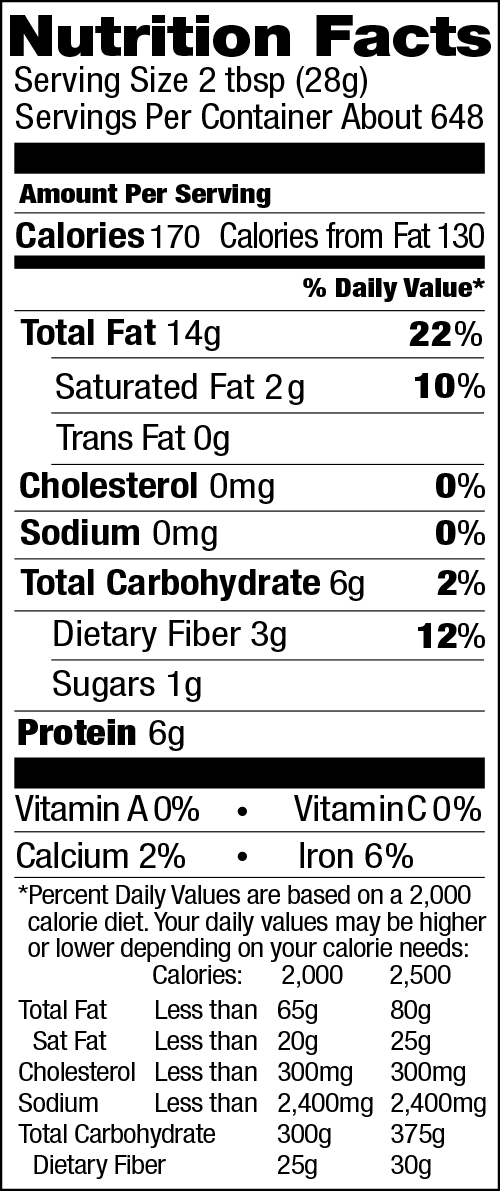 Sorghum Nutritional Information
Nutrition Information per 100g
| PRODUCTS | Calories | Cal. from Fat | Cal. from Sat. Fat | Carb | Protein | Ins. Fiber | Sol. Fiber | T. Fiber | Sat. Fat | Mono. Fat | Poly. Fat | Trans Fat | Total Fat | Cholesterol (mg) | T. Sugars | Calcium (mg) | Iron (mg) | Sodium (mg) | Potassium (mg) | Magnesium (mg) | Zinc (mg) | Copper (mg) | Folic Acid (ug) | Niacin (mg) | Phosphorus (mg) | Ash | Vitamin A (IU) | Vitamin B1 (mg) | Vitamin B2 (mg) | Vitamin C (mg) | Vitamin D (IU) | Vitamin E (IU) |
| --- | --- | --- | --- | --- | --- | --- | --- | --- | --- | --- | --- | --- | --- | --- | --- | --- | --- | --- | --- | --- | --- | --- | --- | --- | --- | --- | --- | --- | --- | --- | --- | --- |
| Flour Mixes | | | | | | | | | | | | | | | | | | | | | | | | | | | | | | | | |
| All-Purpose | 363 | 22 | 4 | 80.70% | 4.94% | 3.31% | 0.66% | 4.50% | 0.41% | 0.73% | 1.11% | 0% | 2.45% | 0.6 | 0.79% | 23.81 | 2.16 | 55.72 | 2.16 | 3.96 | 0.1 | 0.03 | | | 29.78 | | 33.04 | | | 0.32 | | |
| Pizza Crust | 342 | 0 | 0 | 81.53% | 5.26% | | | 2.63% | 0% | | | 0% | 1.32% | <1 | | 20 | 0.73 | 552.3 | | | | | | | | | | | | | | |
| SmartFRY | 368 | 21 | 4 | 77.30% | 9.58% | | | 2.00% | 0.45% | 0.74% | 1.02% | 0% | 2.32% | | | 7.55 | 2.75 | 2.64 | | | | | 115.46 | 1.55 | | 0.67% | <50 | 0.25 | 0.05 | <0.5 | <50 | 0.28 |
| UltraLift | 399 | 25 | 5 | 81.00% | 12.40% | 12.00% | 2.00% | 14.00% | 0.51% | 0.98% | 1.20% | 0% | 2.82% | <1 | 1.12% | 21.2 | 4.82 | <3.0 | | | | | | | | | <50 | | | <0.5 | | |
| Grains, Meals, & Flours | | | | | | | | | | | | | | | | | | | | | | | | | | | | | | | | |
| White Whole Grain* | 367 | 32 | 6 | 76.40% | 7.26% | 5.00% | 1.00% | 6.00% | 0.62% | 1.11% | 1.68% | 0% | 3.57% | <1 | 1.20% | 15.3 | 2.97 | <0.05 | | | | | | | | 1.32% | <50 | | | <0.5 | | |
| White Pearled Grain* | 368 | 21 | 4 | 77.30% | 9.58% | | | 2.00% | 0.45% | 0.74% | 1.02% | 0% | 2.32% | | | 7.55 | 2.75 | 2.64 | | | | | 115.46 | 1.55 | | 0.67% | <50 | 0.25 | 0.05 | <0.5 | <50 | 0.28 |
| White Popped Grain | 399 | 25 | 5 | 81.00% | 12.40% | 12.00% | 2.00% | 14.00% | 0.51% | 0.98% | 1.20% | 0% | 2.82% | <1 | 1.12% | 21.2 | 4.82 | <3.0 | | | | | | | | 1.39% | <50 | | | <0.5 | | |
| Waxy White Whole Grain* | 350 | 29 | 5 | 70.40% | 9.97% | 6.80% | 2.80% | 9.60% | 0.55% | 1.04% | 1.47% | 0% | 3.22% | <1 | 1.51% | 13.6 | 2.57 | <3.0 | | | | | | | | 1.51% | <50 | | | <0.50 | | |
| Waxy White Pearled Grain* | 368 | | | | | | | | | | | | | | | | | | | | | | | | | | | | | | | |
| Black Whole Grain* | 367 | 31 | 6 | 69.30% | 14.70% | | | 10.40% | 0.66% | 1.06% | 1.57% | 0% | 3.45% | | | 25.4 | 5.57 | 2.53 | | | | | 83.09 | 5.07 | | 1.88% | <50 | 0.46 | 0.15 | <0.5 | <50 | 0.7 |
| Black Pearled Grain* | | | | | | | | | | | | | | | | | | | | | | | | | | | | | | | | |
| Burgundy Whole Grain* | 355 | 32 | 6 | 72.30% | 8.32% | 8.11% | <0.47% | 8.11% | 0.62% | 1.18% | 1.62% | 0% | 3.58% | <1 | 0.91% | 13.9 | 3.39 | 1.33 | | | | | 60.73 | 3.65 | | 1.31% | | 0.44 | 0.2 | <0.5 | <40 | 0.62 |
| Burgundy Pearled Grain* | | | | | | | | | | | | | | | | | | | | | | | | | | | | | | | | |
| Burgundy Popped Grain | 390 | 25 | 5 | 81.00% | 10.30% | 10.50% | 0.90% | 11.40% | 0.52% | 0.92% | 1.21% | 0% | 2.78% | <1 | 0.81% | 10.8 | 3.53 | <3.0 | | | | | | | | 1.41% | <50 | | | <0.50 | | |
| Waxy Burgundy Whole Grain* | 355 | 31 | 5 | 73.10% | 7.96% | 6.60% | 3.10% | 9.70% | 0.61% | 1.09% | 1.59% | 0% | 3.44% | <1 | 1.95% | 13.1 | 3.73 | <3.0 | 346 | | | | | | | 1.49% | <15 | | | 1.61 | | |
| Waxy Burgundy Pearled Grain* | | | | | | | | | | | | | | | | | | | | | | | | | | | | | | | | |
| Sumac Whole Grain* | | | | | | | | | | | | | | | | | | | | | | | | | | | | | | | | |
| Sumac Pearled Grain* | | | | | | | | | | | | | | | | | | | | | | | | | | | | | | | | |
| Brans | | | | | | | | | | | | | | | | | | | | | | | | | | | | | | | | |
| White | 392 | 74 | 12 | 70.70% | 8.74% | | | 27.30% | 1.30% | 2.73% | 3.86% | 0% | 8.27% | <1 | | 49.8 | 13.9 | 3.5 | | | | | | | | 3.26% | <50 | | | <0.50 | | |
| Waxy White | | | | | | | | | | | | | | | | | | | | | | | | | | | | | | | | |
| Black | 354 | 39 | 8 | 67.90% | 10.90% | 29.80% | 2.10% | 31.90% | 0.88% | 1.31% | 1.97% | 0% | 4.36% | | | 64.5 | 12.6 | 3.45 | | | | | 93.12 | 9.35 | | 3.15% | <50 | 0.41 | 0.39 | <0.50 | <50 | 1.88 |
| Burgundy | 388 | 82 | 12 | 66.30% | 10.30% | | | 24.90% | 1.35% | 3.13% | 4.23% | 0% | 9.12% | | | 41.2 | 13.5 | 3.43 | | | | | | 9.1 | | 3.88% | <50 | 0.89 | 0.17 | <0.50 | <50 | 2.1 |
| Waxy Burgundy | | | | | | | | | | | | | | | | | | | | | | | | | | | | | | | | |
| Sumac | 388 | 68 | 11 | 68.60% | 11.40% | 18.50% | 0.60% | 19.10% | 1.19% | 2.66% | 3.31% | 0% | 7.50% | | | 29.6 | 8.22 | 3.55 | | | | | 196.67 | 8.53 | | 3.09% | <50 | 0.88 | 0.22 | <0.50 | <50 | 1.67 |
| IQF Products | | | | | | | | | | | | | | | | | | | | | | | | | | | | | | | | |
| IQF Pasta | 149 | | | 31.50% | 4.20% | | | 2.06% | 0.46% | 0.57% | 0.42% | 0% | 1.62% | 41.32 | 0.42% | 9.9 | 0.66 | 124.86 | 87.03 | | | | | | | 0.65% | 7.61 | | | 0.12 | | |
| IQF Grain | 190 | | | 13% | 8% | | | 16% | 0% | | | 0% | 3.00% | 0 | | 7 | 1.7 | | | | | | | | | | | | | | | |
| IQF Whole Grain Waxy Burgundy | 180 | | | 12% | 8% | | | 19% | 0% | | | 0% | 4.00% | 0 | | 8 | 1.8 | 0 | 170 | | | | | | | | | | | | | |
| *Same values for grain, meal, & flour | | | | | | | | | | | | | | | | | | | | | | | | | | | | | | | | |