Food Trends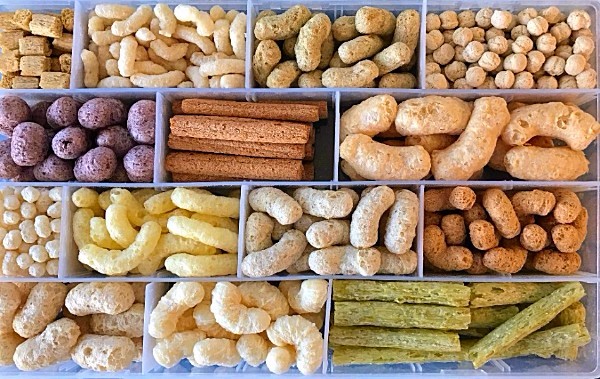 How To Gain New Snack Customers
Consumers are snacking around the clock but what is compelling the interest in new products? The biggest driver of purchase intent of a snack is having an exotic flavor, says Marcia Mogelonsky, Mintel Director of Insight. These exotic flavors can range from "smoked" and "burnt" to flavors inspired by Hispanic, Asian, and Jamaican cuisines. "People will try anything that looks innovative and different," said Mogelonsky.
Snacks have relied on just a few staple ingredients such as potato and corn in the past, but recent innovations to the marketplace are using lentils, chickpeas, and sorghum. Mogelonsky calls sorghum a "very interesting grain as it can be popped like a popcorn, but can also be used to make a chip base."
Nu Life has an expansive grain portfolio specifically bred for snack manufacturing efficiency.  Being the sorghum leader means expertise and experience to recommend the correct variety and form of sorghum, perfect for snacking; from popped sorghum, to the ideal sorghum meal to produce an extruded snack. And, Nu Life's exclusive variety of waxy sorghum turns expanded or sheeted snacks into a light, airy texture delight.  Pairing sorghum with on trend flavors can create brand loyalty and innovative snacks.  
Is Organic Still Strong?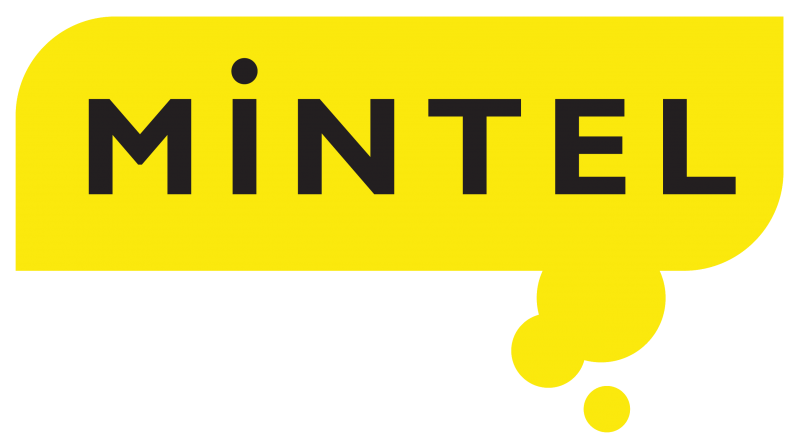 Mintel data also shows that more than one-third of consumers are buying organic, and one-third of those consumers are increasing the number of organic products they purchase. Organic resonates with consumers for many reasons, and those who purchase are spending more.  White sorghum can also be certified organic to capture that growing consumer market. Using sorghum can help tap into a variety of consumer trends.
Sustainability Important To Half Of All Consumers
Experts from Mintel and the International Food Information Council gave a series of presentations at IFT17 featuring the latest data on what is driving consumer behavior. To increase the permissibility of a snack with consumers, Mintel suggests leveraging "a new ingredient, e.g. sorghum, in a nutritious treat." Per the IFIC, half of consumers rate sustainability issues, such as conserving the natural habitat, as important. Using sorghum will resonate with those consumers, as a sustainably grown grain that uses less water than corn and wheat. Since Nu Life grows it's own sorghum, farm level data is available for marketing and sustainability departments or sales presentations.
Product Debut
Does Your Sweetener Add Value?
Mandatory label changes are coming. The FDA wants consumers to be able to tell the difference between added sugars and naturally occurring sugars, and this has triggered consumers to start examining the label on packaged foods. An article in Women's Health called out several foods that consumers may be shocked to know contain added sugars: bread, GF bread, sauces, condiments, salad dressing, and nutrition bars.
Consumers are making purchase decisions based on added sugar levels and their source.  What better to have on the ingredient line that sorghum syrup, a value added sweetener that is fully traceable and sustainable; adds antioxidants, phenolic compounds, vitamins & minerals.
Don't let your products be last, samples now available.   
Developer Toolbox
What Sorghum Is Best For Your Project?
Whole Grain Sorghum Flour in our bakery granulation is the right choice for any baked good when the goal is to improve protein content, dietary fiber, and crumb formation. Our proprietary milling process ensure the correct amount of starch damage and moisture absorption in your formula. It has a neutral flavor perfect for breads, rolls, cookies, crackers, pies, and pizza crusts. Choose a coarse granulation for snacks and cereal made on a twin screw extruder.
Pearled Grain Sorghum Flour is milled from pearled sorghum where the bran layer has been removed, creating a lower fiber content. Use this flour in the bakery granulation to create a fine texture and airy crumb structure ideal for pastries, cakes, and baked goods.
All Purpose Flour makes gluten free baking easier than ever, with a complete blend of whole grain sorghum flour, starch, and xanthan gum. This neutral-flavor flour can make any recipe into a moist, tender creation, while eliminating minor ingredients to streamline your processing steps.
Waxy Sorghum Flour can significantly improve next day texture in gluten free breads and wheat based baked goods. Sheeting potential in crackers and chips is also improved and cracking is reduced. Waxy sorghum flour is best used at low levels of 5-25% in conjunction with sorghum flour, so treat this flour as a functional ingredient that can help you achieve your product quality goals while labeling cleanly as "sorghum flour".
SmartFRY is a unique sorghum product that can naturally reduce oil absorption, increase crispiness, hold in moisture, enhance flavor and increase browning when included in a coating or breading formula. The proprietary sorghum variety of the flour ensures a smooth, non-gritty texture to the finished product, and results in less flour falling to the bottom of the fryer during processing.
Reach out for a custom recommendation for your R&D project.