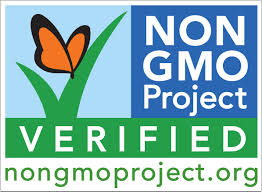 The Non-GMO Project is a non-profit organization that is committed to providing verified non-GMO choices.  They are North America"s only third party verification and labeling for non-GMO products.  If you would like to learn more, take a look at their website at www.nongmoproject.org.
Nu Life Market is proud to be a part of the Non-GMO Project!
Click here to see the list of our products that are verified.