Food Trends
Both Campbell Soup and Hershey recently invested in companies known for their healthy snacking portfolio. As consumer behavior continues to drive growth in snacking, competition is growing at an exponential rate. Innovation is now more critical than ever as a lack of ingredient differentiation is compounding low brand loyalty.
Nu Life Market's proprietary waxy sorghum is a solution. Using 100% amylopectin, waxy sorghum imparts the light, airy texture that consumers desire in extrusion or sheeting processes. And with a thin bran layer, it labels whole grain but has decorticated functionality.
Harvest Update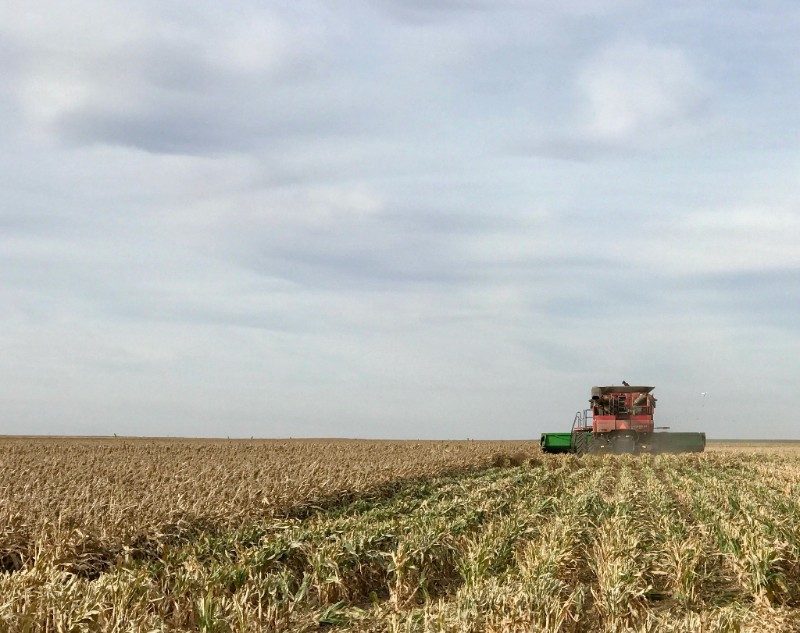 Domestic and Global Demand Strengthen Sorghum
This year's sorghum harvest was unusual. Most regions experienced a late harvest due to cool nights and low-temperature days. Rainfall was average to above average during growing and plant maturing cycles which lead to excellent grain quality. International demand picked up post-harvest due to higher than usual grain quality and increased usage. Foreign markets continue to push up pricing. Plantings are expected to be average to average plus. Domestically, demand for non GMO grains continues to push up demand for sorghum and boost pricing.
Product Spotlight
The Best New Tool For Color & Texture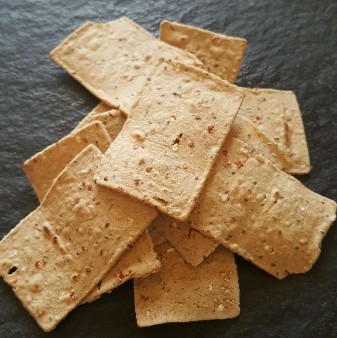 In 2016, white waxy and burgundy waxy sorghum were grown for the first time, allowing customers to experience the benefits of the 100% amylopectin starch structure. This unique starch structure imparts airiness and moisture to baked goods and improves sheetability and texture in snacks and crackers.
The hybrid nature of the waxy burgundy sorghum gave us a great crop in 2017, which is now available for development and commercialization. Waxy burgundy is ideal for color and functionality. It can also be pearled to remove the color in the bran layer for use in applications where a neutral color is required. What will the next sorghum breeding innovation be—waxy black??
Supplier Spotlight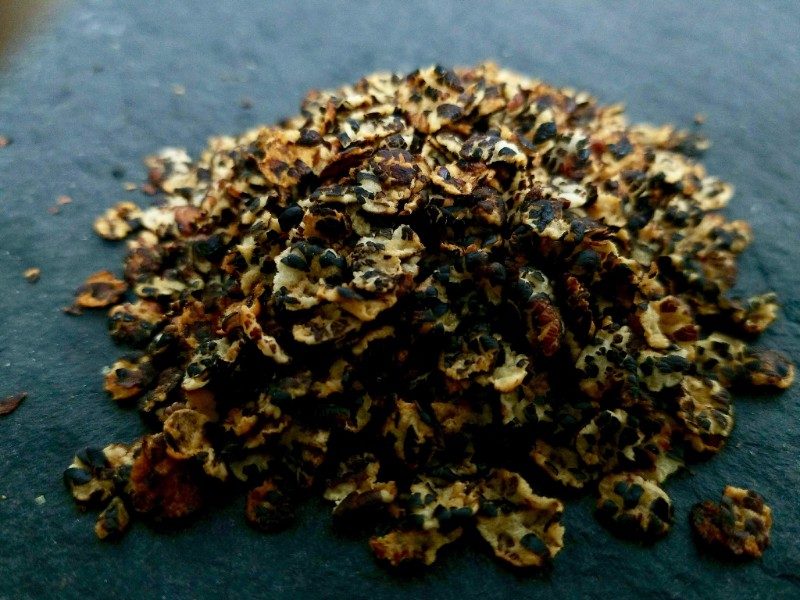 Does Your Flake Add Value?
More protein than Quinoa, 10x the antioxidants of blueberries and pomegranates, Black sorghum can add intrigue, health benefits, and nutrition to your next bar, cereal, or snack.  Black sorghum flakes are available for benchtop work.  
Developer Toolbox
NYTIMES: Arsenic In Baby Food Still A Concern
Arsenic levels in baby food continue to make headlines, most recently in the pages of The New York Times. A new report confirms that on average, rice cereal contains six times more arsenic than cereals made with other grains. The easiest way to reduce exposure to arsenic is to switch to products made with other grains, such as sorghum. Although the FDA has proposed limits on the allowable amount of arsenic, there is no "safe" level of arsenic exposure, so the best course of action is to eliminate rice products entirely. Because so many gluten-free and baby food products on the market contain rice, this is a big opportunity for those companies who formulate with different grains, such as sorghum. Unlike rice, sorghum does not take up arsenic from the soil. The neutral taste, smooth texture, and light color of Nu Life Market sorghum flour make it an excellent replacement for rice flour in a variety of applications from extrusion to baked. Nu Life Market can provide technical assistance for making the switch from rice to sorghum.
Resistant Starch–The Next Big Thing?
Protein and carbohydrate content make a significant impact on your side panel. But the TYPE of protein and carbohydrate could be even more important to the consumer. Did you know that sorghum is high in resistant starch? Resistant starch is digested differently than other starches, which means it may improve health by keeping you full, checking blood sugar, and supporting gut health. In one study, eating crackers with resistant starch increased healthy gut bacteria.
Protein quality is often measured by its protein digestibility-corrected amino acid score (PDCAAS). Good quality proteins are readily digestible and contain amino acids essential to human function. Sorghum's PDCAAS can be improved by combining it with strategic legumes, or by using a fermentation process.
FDA's 2018 Nutrition Roadmap

FDA released a 2018 Strategic Roadmap on Thursday, which sheds light on the agency's nutrition priorities for this year. Highlights include:
Nutrition Facts Panel and Menu Labeling Regulations: FDA intends to issue industry guidance and implement public education campaigns to maximize the public health benefits of both regulations.
Food Labels: FDA plans to revise requirements for "healthy" and other existing food label claims, in addition to creating a more efficient review system for evaluating claims.
Standards of Identity: FDA will modernize certain standards of identity for food products, and will solicit public input to prioritize which standards should be modernized based on their public health value.
Sodium Reduction: FDA plans to advance guidance on dietary sodium reduction this year.
---
Visit Nu Life Market Booth #5035 at Expo West to try burgundy sorghum syrup in applications.