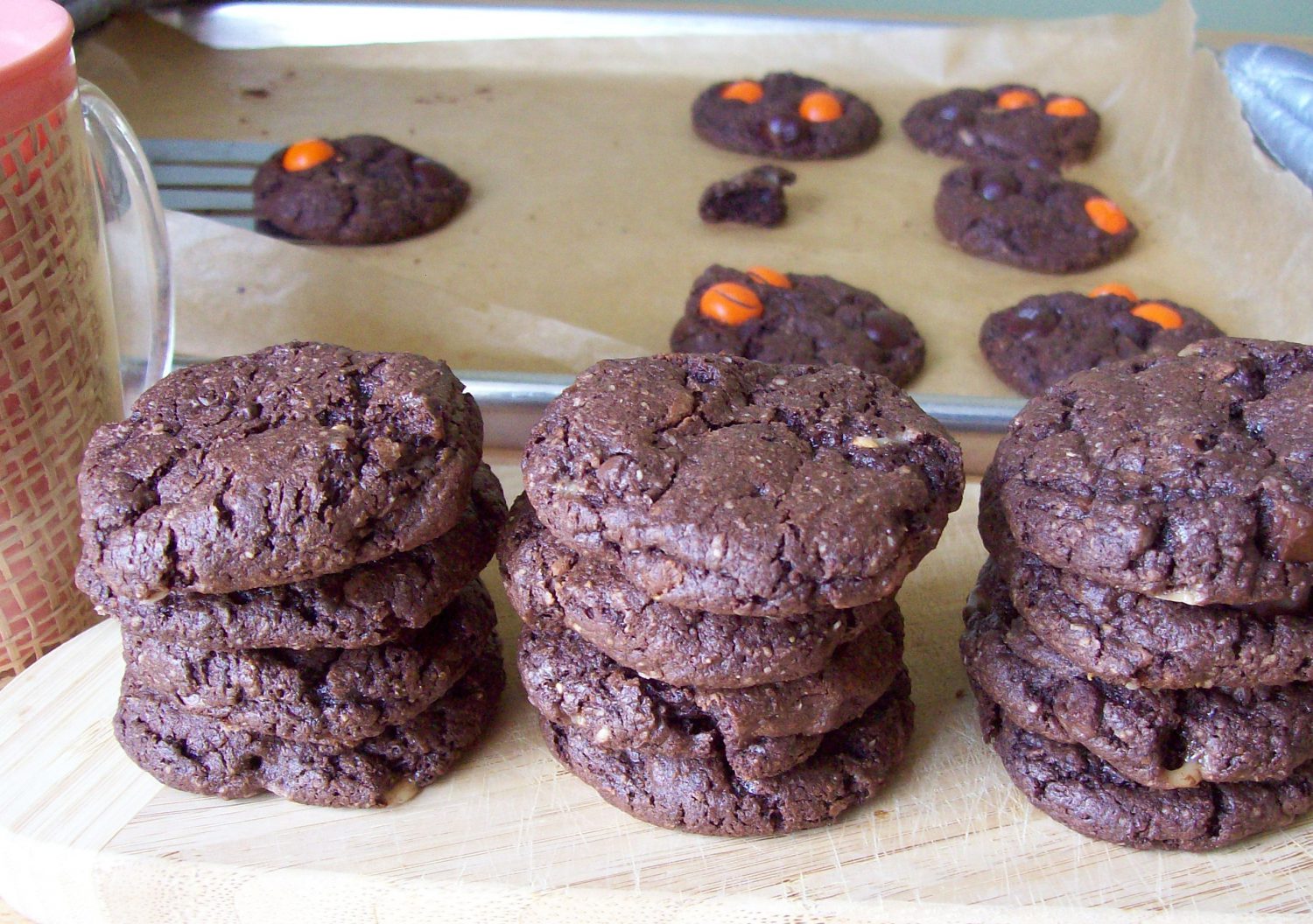 Free Range Cookies has been baking with our Black Whole Grain Sorghum Flour!  Here's a sample of their post:
So what's new? Or should I say Nu?
Well, the nice guys at Nu Life Market were kind enough to send me samples of three new flours – white sorghum, burgundy sorghum, and black sorghum. If you're looking for an alternative to the omnipresent rice flour in gluten free baked goods, you should definitely check out these exciting new products that are grown and processed in Kansas. Isn't it nice to know where your food is from?
I thought the black sorghum flour, which looks just like cocoa powder, would be great in chocolate cookies. Guess what? I was right! Using a disher to scoop dough into balls is key to making well shaped cookies. And when cookies are uniformly sized, they bake evenly.
These cookies are gluten free and whole grain . . . but don't let that scare you away.
Chewy Double Chocolate Chunk Cookies
Blend dry ingredients:
1 1/3 cups almond meal
1 cup black sorghum
1/3 cup unsweetened cocoa powder
1 teaspoon baking powder
¾ teaspoon baking soda
½ teaspoon salt
In mixer, cream:
1 stick butter, softened
¾ cup brown sugar
½ cup granulated sugar
After mixing thoroughly add:
2 eggs
1 tablespoon vanilla
Stir in 1 to 2 cups of chocolate chips or chunks. Cover dough and refrigerate at least overnight. To bake, preheat oven to 325. Use a #40 disher to scoop uniformly sized dough balls. Place dough on parchment lined pans and bake for 10-12 minutes. Yield: about 30 cookies.
Read the full article here >