Deep Dark Chocolate Sorghum Cupcakes
Gluten Free Recipe
Ingredients
2 cups Nu Life Market Black Whole Grain Sorghum Flour
2 cups Sugar
¼ cup Tapioca Starch
¾ cup baking Cocoa
½ teaspoon gluten free Baking Powder
1 cup Potato Starch
1 teaspoon Salt
1 teaspoon Xanthan Gum
2 Eggs
1 Egg White
1 cup dairy free Rice Milk
½ cup Vegetable Oil
2 teaspoons Vanilla
1 cup boiling Water
---
Instructions
Preheat oven to 350°F.  In large mixing bowl, stir together sugar, sorghum flour, tapioca starch, cocoa, baking powder, baking soda, potato starch, salt and xanthan gum.  Add eggs, egg white, rice milk, oil and vanilla.  Beat on medium speed for 2 minutes.  Remove mixer, stir in boiling water.  Pour batter into prepared pans (greased and floured).  Bake about 20 minutes.  Cool 10 minutes, remove from pans to wire rack.  Cool completely before frosting.
Dairy Free Icing
1¼ cup Palm Shortening
1 lb Powdered Sugar + extra
3 tbsp Dairy Free Milk
1 tsp Vanilla Extract
In a mixer, add shortening and powdered sugar and beat on medium speed using a flat paddle attachment until thoroughly mixed.  While mixing, add 3 tbsp of dairy free milk until desired consistency is reached (if needed add additional powdered sugar).  Add vanilla extract until it is thoroughly mixed and then use to decorate as desired.
Make This Gluten Free Recipe at Home!
Gluten free never tasted so good. Make this Deep Dark Chocolate Sorghum Cupcakes recipe using quality, delicious products from Nu Life Market.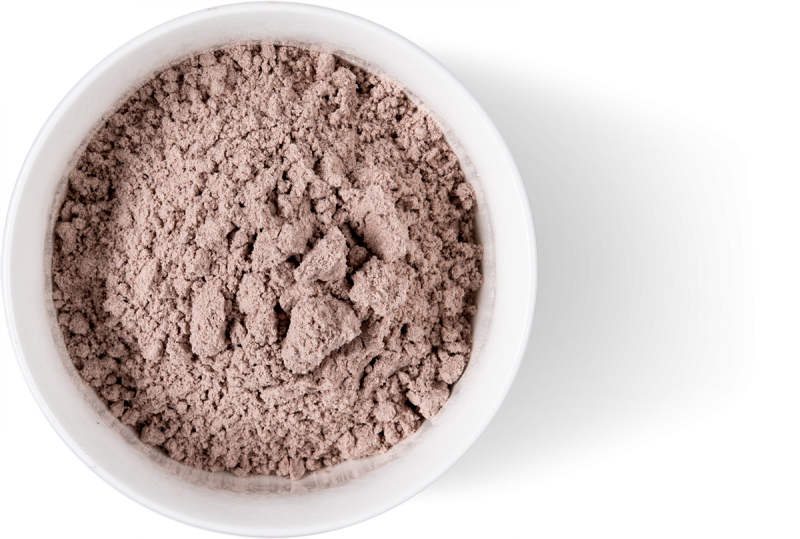 Nu Life Market's gluten free Black Sorghum Flour provides fiber, protein, and antioxidants in a variety of sweet and savory baked goods. This high antioxidant, high fiber gluten free black sorghum flour has created tremendous excitement in the gluten free baking world.  Black sorghum can be readily used to create artisan gluten free breads with a dark color.  Bake all your gluten free chocolate cakes, cookies, and brownies with this flour to add another boost of antioxidants to your diet.  This whole grain flour can also provide you with 83% of your daily recommended whole grain needs.
Shelf Life
Store in sealed container in a cool, dry place for up to one year.
Ingredients
Whole Grain Sorghum