Chocolate Chip Cookie Bar
Gluten Free Recipe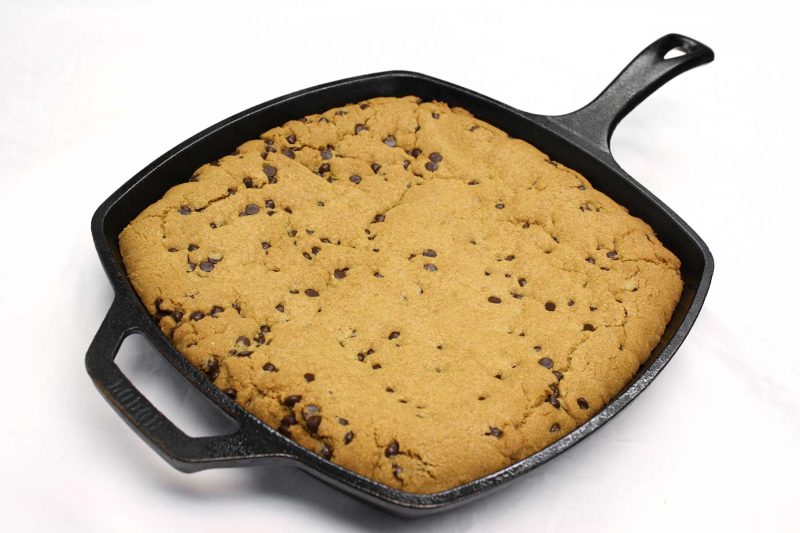 Ingredients
3 cups of Nu Life Market's Gluten Free All-Purpose Flour
¾ tsp Salt
¾ tsp Baking Soda
1 cup butter flavored Palm Shortening
1 cup Brown Sugar, packed
¾ cup White Sugar
2 tsp Vanilla
2 Eggs
½ cup Dairy Free Chocolate Chips
---
Instructions
Preheat oven to 350°F. In a medium bowl mix the Nu Life Market's Gluten Free All-Purpose Flour, salt, and baking soda; set aside. In a separate bowl use a hand held mixer or a stand mixer to cream together the butter, brown sugar, and white sugar. Using a rubber spatula scrape the sides of the bowl. Beat in the vanilla and eggs until well mixed. Slowly add the flour mixture into the butter mixture. Fold in the chocolate chips. Spread in a greased 9×13″ baking dish or a greased cast-iron skillet. Bake for 15-18 minutes or until golden brown.
Make This Gluten Free Recipe at Home!
Gluten free never tasted so good. Make this Chocolate Chip Cookie Bar recipe using quality, delicious products from Nu Life Market.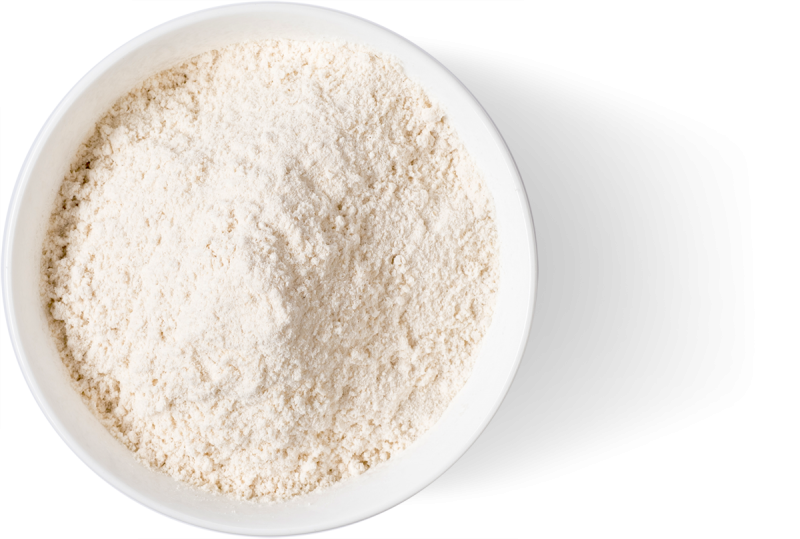 Gluten free baking has never been easier with Nu Life Market's Gluten Free All-Purpose Flour.  With its neutral flavor and tender texture Nu Life Market's Gluten Free All-Purpose Flour is sure to impress.  Specially made in an allergen free facility, this flour can easily convert any recipe into a moist, tender, gluten free creation.  Try this ancient grain flour blend in your next recipe. Our gluten free All-Purpose Flour Mix is perfectly blended to be a cup-to-cup replacement for traditional wheat-based flour mixes.
Shelf Life
Store in sealed container in a cool, dry place for up to one year.
Ingredients
Whole Grain Sorghum Flour, Potato Starch, Tapioca Starch, Xanthan Gum.