Gluten


Free


Waxy Burgundy Whole Grain


Sorghum Flour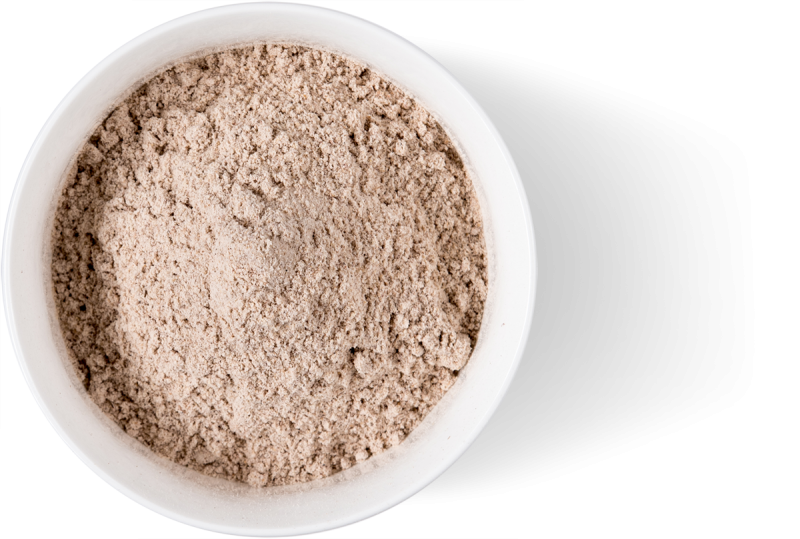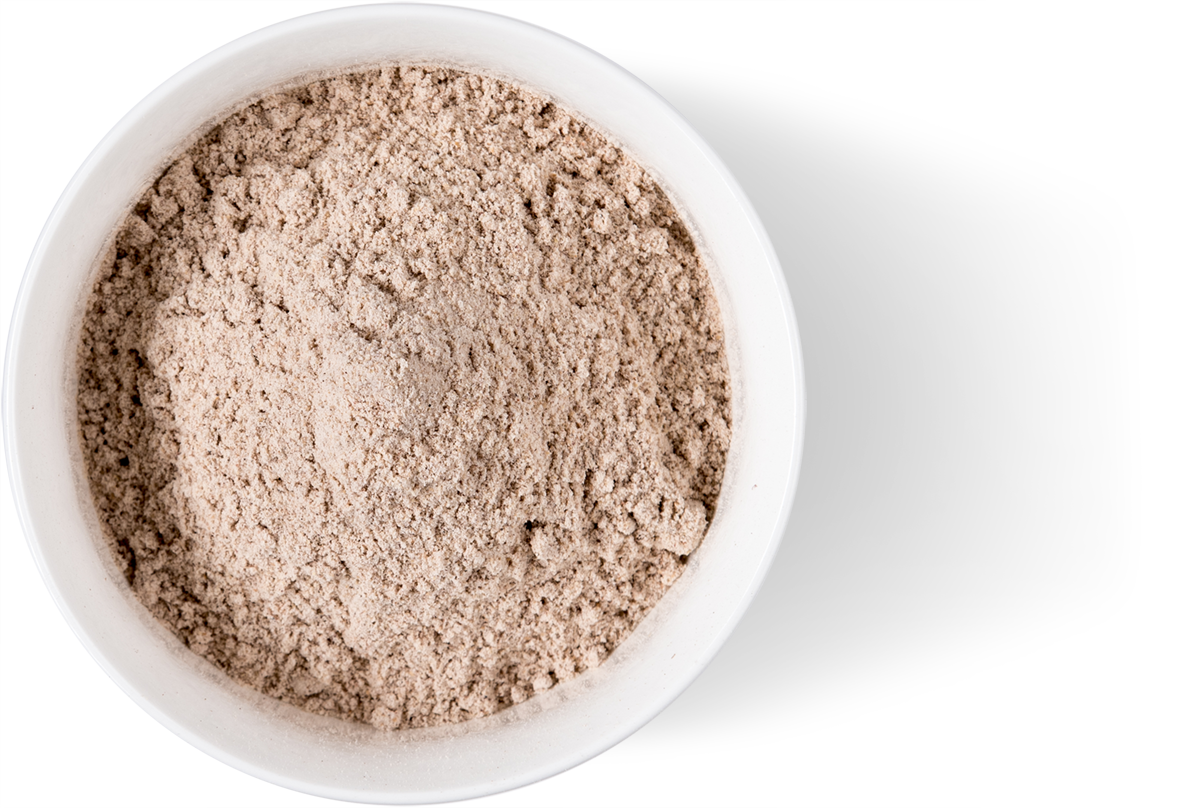 Always Gluten Free
Waxy Burgundy Whole Grain Flour
Are you in the food industry looking for
Bulk Options of Gluten Free Waxy Burgundy Whole Grain Flour?
For commercial food producers and chefs, Nu Life Market offers Waxy Burgundy Whole Grain Flour in bulk quantities. Please contact our office at (866) 962-5236 for more information or add Waxy Burgundy Whole Grain Flour to your RFQ.
No Price Available - BULK REQUESTS ONLY
Currently Out of Stock
$999.00
Request a Sample
Nu Life Market is proud to present products that are gluten, peanut, and soy free, using sorghum. Sorghum is an ancient grain that is naturally gluten free, high in dietary fiber, and has a neutral flavor. Nu Life Market is vertically integrated to achieve the highest quality of sustainable, allergen free, nutritional-boosting ingredients. As one of the largest dedicated gluten free flour mills in the world, we control all aspects of milling to produce perfect performing flour.


Sorghum Nutritional Information
Nutrition Information per 100g
| PRODUCTS | Calories | Cal. from Fat | Cal. from Sat. Fat | Carb | Protein | Ins. Fiber | Sol. Fiber | T. Fiber | Sat. Fat | Mono. Fat | Poly. Fat | Trans Fat | Total Fat | Cholesterol (mg) | T. Sugars | Calcium (mg) | Iron (mg) | Sodium (mg) | Potassium (mg) | Magnesium (mg) | Zinc (mg) | Copper (mg) | Folic Acid (ug) | Niacin (mg) | Phosphorus (mg) | Ash | Vitamin A (IU) | Vitamin B1 (mg) | Vitamin B2 (mg) | Vitamin C (mg) | Vitamin D (IU) | Vitamin E (IU) |
| --- | --- | --- | --- | --- | --- | --- | --- | --- | --- | --- | --- | --- | --- | --- | --- | --- | --- | --- | --- | --- | --- | --- | --- | --- | --- | --- | --- | --- | --- | --- | --- | --- |
| Flour Mixes | | | | | | | | | | | | | | | | | | | | | | | | | | | | | | | | |
| All-Purpose | 363 | 22 | 4 | 80.70% | 4.94% | 3.31% | 0.66% | 4.50% | 0.41% | 0.73% | 1.11% | 0% | 2.45% | 0.6 | 0.79% | 23.81 | 2.16 | 55.72 | 2.16 | 3.96 | 0.1 | 0.03 | | | 29.78 | | 33.04 | | | 0.32 | | |
| Pizza Crust | 342 | 0 | 0 | 81.53% | 5.26% | | | 2.63% | 0% | | | 0% | 1.32% | <1 | | 20 | 0.73 | 552.3 | | | | | | | | | | | | | | |
| SmartFRY | 368 | 21 | 4 | 77.30% | 9.58% | | | 2.00% | 0.45% | 0.74% | 1.02% | 0% | 2.32% | | | 7.55 | 2.75 | 2.64 | | | | | 115.46 | 1.55 | | 0.67% | <50 | 0.25 | 0.05 | <0.5 | <50 | 0.28 |
| UltraLift | 399 | 25 | 5 | 81.00% | 12.40% | 12.00% | 2.00% | 14.00% | 0.51% | 0.98% | 1.20% | 0% | 2.82% | <1 | 1.12% | 21.2 | 4.82 | <3.0 | | | | | | | | | <50 | | | <0.5 | | |
| Grains, Meals, & Flours | | | | | | | | | | | | | | | | | | | | | | | | | | | | | | | | |
| White Whole Grain* | 367 | 32 | 6 | 76.40% | 7.26% | 5.00% | 1.00% | 6.00% | 0.62% | 1.11% | 1.68% | 0% | 3.57% | <1 | 1.20% | 15.3 | 2.97 | <0.05 | | | | | | | | 1.32% | <50 | | | <0.5 | | |
| White Pearled Grain* | 368 | 21 | 4 | 77.30% | 9.58% | | | 2.00% | 0.45% | 0.74% | 1.02% | 0% | 2.32% | | | 7.55 | 2.75 | 2.64 | | | | | 115.46 | 1.55 | | 0.67% | <50 | 0.25 | 0.05 | <0.5 | <50 | 0.28 |
| White Popped Grain | 399 | 25 | 5 | 81.00% | 12.40% | 12.00% | 2.00% | 14.00% | 0.51% | 0.98% | 1.20% | 0% | 2.82% | <1 | 1.12% | 21.2 | 4.82 | <3.0 | | | | | | | | 1.39% | <50 | | | <0.5 | | |
| Waxy White Whole Grain* | 350 | 29 | 5 | 70.40% | 9.97% | 6.80% | 2.80% | 9.60% | 0.55% | 1.04% | 1.47% | 0% | 3.22% | <1 | 1.51% | 13.6 | 2.57 | <3.0 | | | | | | | | 1.51% | <50 | | | <0.50 | | |
| Waxy White Pearled Grain* | 368 | | | | | | | | | | | | | | | | | | | | | | | | | | | | | | | |
| Black Whole Grain* | 367 | 31 | 6 | 69.30% | 14.70% | | | 10.40% | 0.66% | 1.06% | 1.57% | 0% | 3.45% | | | 25.4 | 5.57 | 2.53 | | | | | 83.09 | 5.07 | | 1.88% | <50 | 0.46 | 0.15 | <0.5 | <50 | 0.7 |
| Black Pearled Grain* | | | | | | | | | | | | | | | | | | | | | | | | | | | | | | | | |
| Burgundy Whole Grain* | 355 | 32 | 6 | 72.30% | 8.32% | 8.11% | <0.47% | 8.11% | 0.62% | 1.18% | 1.62% | 0% | 3.58% | <1 | 0.91% | 13.9 | 3.39 | 1.33 | | | | | 60.73 | 3.65 | | 1.31% | | 0.44 | 0.2 | <0.5 | <40 | 0.62 |
| Burgundy Pearled Grain* | | | | | | | | | | | | | | | | | | | | | | | | | | | | | | | | |
| Burgundy Popped Grain | 390 | 25 | 5 | 81.00% | 10.30% | 10.50% | 0.90% | 11.40% | 0.52% | 0.92% | 1.21% | 0% | 2.78% | <1 | 0.81% | 10.8 | 3.53 | <3.0 | | | | | | | | 1.41% | <50 | | | <0.50 | | |
| Waxy Burgundy Whole Grain* | 355 | 31 | 5 | 73.10% | 7.96% | 6.60% | 3.10% | 9.70% | 0.61% | 1.09% | 1.59% | 0% | 3.44% | <1 | 1.95% | 13.1 | 3.73 | <3.0 | 346 | | | | | | | 1.49% | <15 | | | 1.61 | | |
| Waxy Burgundy Pearled Grain* | | | | | | | | | | | | | | | | | | | | | | | | | | | | | | | | |
| Sumac Whole Grain* | | | | | | | | | | | | | | | | | | | | | | | | | | | | | | | | |
| Sumac Pearled Grain* | | | | | | | | | | | | | | | | | | | | | | | | | | | | | | | | |
| Brans | | | | | | | | | | | | | | | | | | | | | | | | | | | | | | | | |
| White | 392 | 74 | 12 | 70.70% | 8.74% | | | 27.30% | 1.30% | 2.73% | 3.86% | 0% | 8.27% | <1 | | 49.8 | 13.9 | 3.5 | | | | | | | | 3.26% | <50 | | | <0.50 | | |
| Waxy White | | | | | | | | | | | | | | | | | | | | | | | | | | | | | | | | |
| Black | 354 | 39 | 8 | 67.90% | 10.90% | 29.80% | 2.10% | 31.90% | 0.88% | 1.31% | 1.97% | 0% | 4.36% | | | 64.5 | 12.6 | 3.45 | | | | | 93.12 | 9.35 | | 3.15% | <50 | 0.41 | 0.39 | <0.50 | <50 | 1.88 |
| Burgundy | 388 | 82 | 12 | 66.30% | 10.30% | | | 24.90% | 1.35% | 3.13% | 4.23% | 0% | 9.12% | | | 41.2 | 13.5 | 3.43 | | | | | | 9.1 | | 3.88% | <50 | 0.89 | 0.17 | <0.50 | <50 | 2.1 |
| Waxy Burgundy | | | | | | | | | | | | | | | | | | | | | | | | | | | | | | | | |
| Sumac | 388 | 68 | 11 | 68.60% | 11.40% | 18.50% | 0.60% | 19.10% | 1.19% | 2.66% | 3.31% | 0% | 7.50% | | | 29.6 | 8.22 | 3.55 | | | | | 196.67 | 8.53 | | 3.09% | <50 | 0.88 | 0.22 | <0.50 | <50 | 1.67 |
| IQF Products | | | | | | | | | | | | | | | | | | | | | | | | | | | | | | | | |
| IQF Pasta | 149 | | | 31.50% | 4.20% | | | 2.06% | 0.46% | 0.57% | 0.42% | 0% | 1.62% | 41.32 | 0.42% | 9.9 | 0.66 | 124.86 | 87.03 | | | | | | | 0.65% | 7.61 | | | 0.12 | | |
| IQF Grain | 190 | | | 13% | 8% | | | 16% | 0% | | | 0% | 3.00% | 0 | | 7 | 1.7 | | | | | | | | | | | | | | | |
| IQF Whole Grain Waxy Burgundy | 180 | | | 12% | 8% | | | 19% | 0% | | | 0% | 4.00% | 0 | | 8 | 1.8 | 0 | 170 | | | | | | | | | | | | | |
| *Same values for grain, meal, & flour | | | | | | | | | | | | | | | | | | | | | | | | | | | | | | | | |