Stuffing
Gluten Free Recipe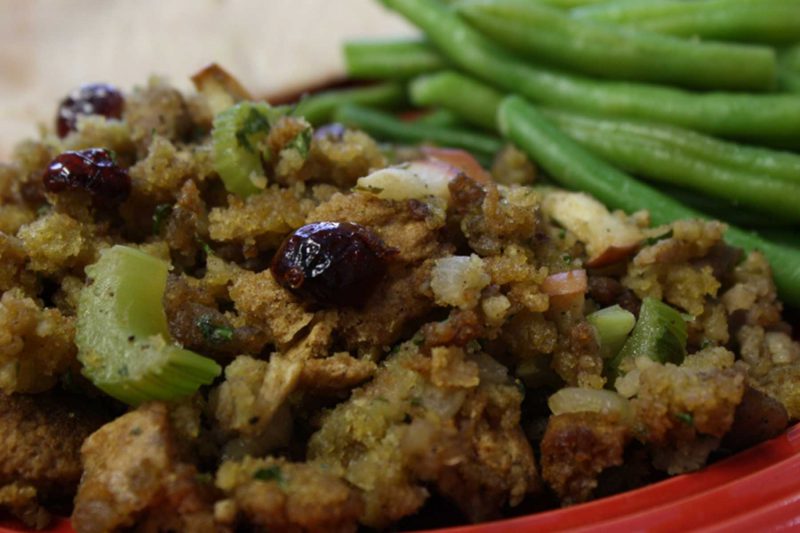 Ingredients
1 loaf Nu Life Market's Soda Bread
1 pound of Sausage
½ tsp Salt
1 tsp Pepper
1 tsp Poultry Seasoning
1 cup chopped Onions
1 cup chopped Celery
2½ tsp Sage
1½ tsp Rosemary
½ tsp Thyme
1 Apple chopped
1 cup Turkey Stock
---
Instructions
Preheat oven to 400ºF. Slice bread into ½ inch thick slices (yields about 14). Place on a baking sheet and put into the 400º oven. Bake for 15 minutes. Remove from oven and turn. Place back in the oven and bake for an additional 10 minutes. This will toast the bread. Allow bread to cool. Cube or crumble bread into a large mixing bowl and set aside. Reduce the oven temperature to 350ºF. In a large skillet, brown the sausage, salt, pepper, poultry seasoning, and onions over medium heat. Add the celery, sage, rosemary, and thyme; continue cooking and stirring for another 3 minutes. Pour sausage mixture over bread crumbs. Add the chopped apple, cranberries, parsley, and turkey stock. Mix well and place in a greased 9X13 baking dish. Cover with foil and bake at 350ºF for 20 minutes. Remove the foil and bake an additional 10 minutes.
Make This Gluten Free Recipe at Home!
Gluten free never tasted so good. Make this Stuffing recipe using quality, delicious products from Nu Life Market.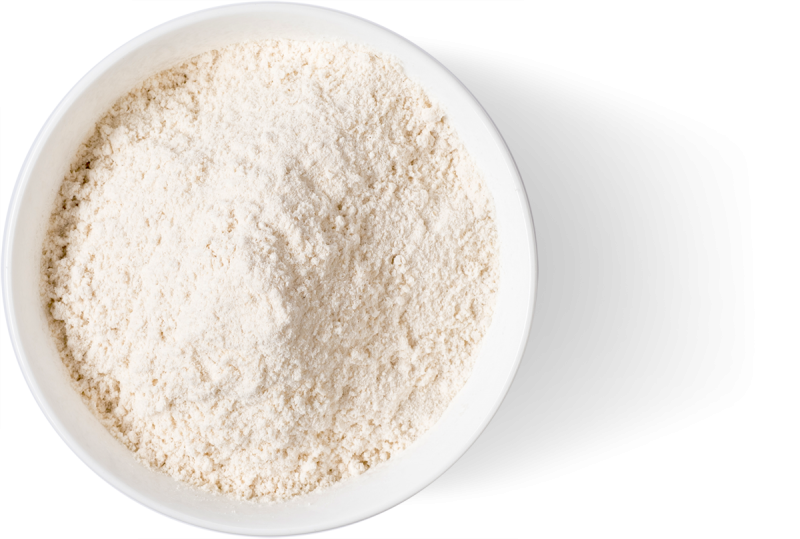 Gluten free baking has never been easier with Nu Life Market's Gluten Free All-Purpose Flour.  With its neutral flavor and tender texture Nu Life Market's Gluten Free All-Purpose Flour is sure to impress.  Specially made in an allergen free facility, this flour can easily convert any recipe into a moist, tender, gluten free creation.  Try this ancient grain flour blend in your next recipe. Our gluten free All-Purpose Flour Mix is perfectly blended to be a cup-to-cup replacement for traditional wheat-based flour mixes.
Shelf Life
Store in sealed container in a cool, dry place for up to one year.
Ingredients
Whole Grain Sorghum Flour, Potato Starch, Tapioca Starch, Xanthan Gum.