Pizza Crust
Gluten Free Recipe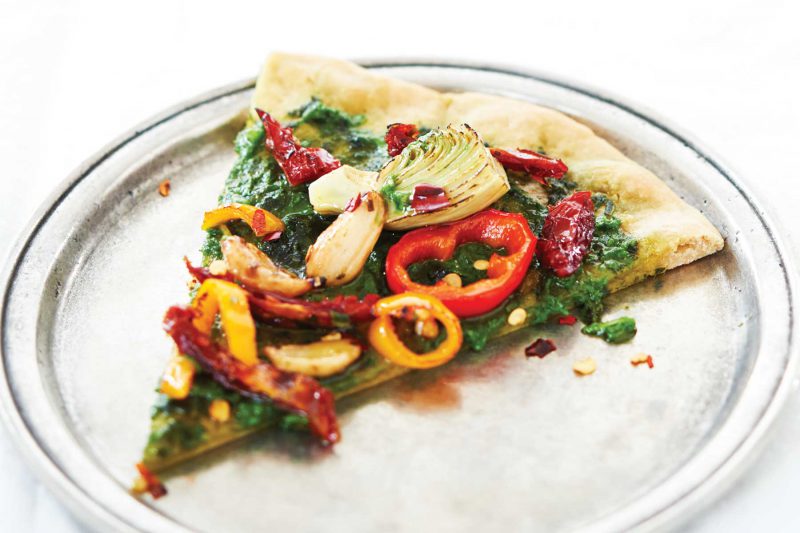 Yields One 16" pizza crust
Our Gluten Free Pizza Crust mix makes one 16″ pizza crust.
Ingredients
---
Instructions
Prep Heat oven to 475ºF.
Mix In a stand mixer with dough hook, combine pizza crust mix, egg, oil, and water. Mix ingredients until combined. Remove from bowl to a floured surface and knead 5 to 7 times. Roll dough ball into a 1/4" thick crust. Form edges to desired thickness. Place crust on baking sheet.
Bake Bake crust for 3 minutes. Remove from oven. Top with desired sauces and toppings. Bake an additional 7 to 10 minutes or until toppings and crust become golden brown.
TIPS & TRICKS
Over mixing may cause stickiness. To add addition flavor try adding 1 tsp of garlic powder or 1 tsp of Italian seasoning to the gluten free Pizza Crust Mix. If mixture is too dry and dough ball does not form, add one tablespoon of water and mix. Repeat until dough ball forms.
Make This Gluten Free Recipe at Home!
Gluten free never tasted so good. Make this Pizza Crust recipe using quality, delicious products from Nu Life Market.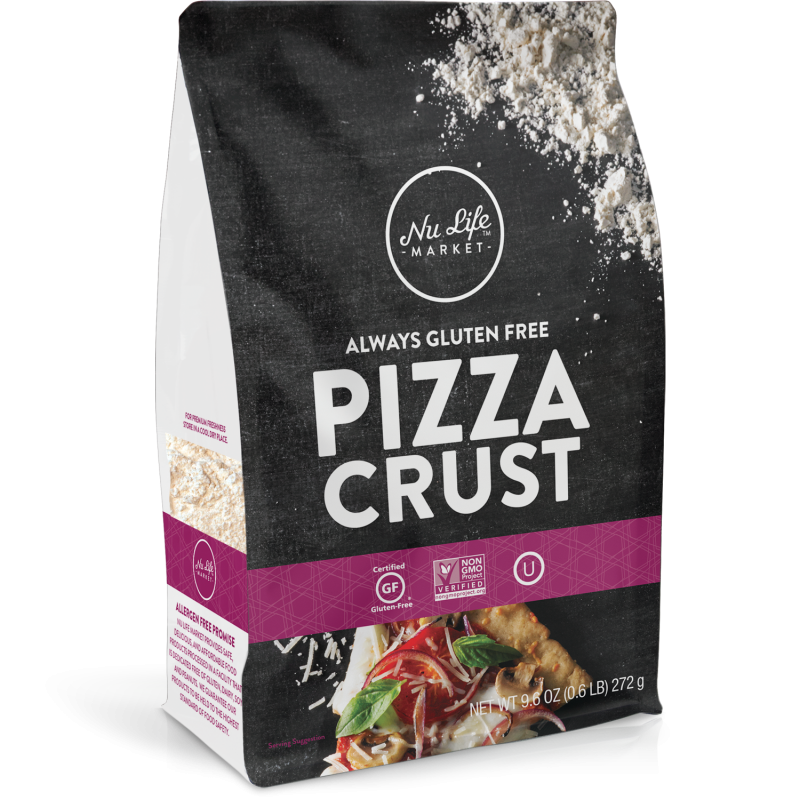 Pizza is now gluten free and delicious.  Nu Life Market's Gluten Free Pizza Crust Mix makes tender, crisp, gluten free pizza dough.  Thick or thin, roll out the dough and top with your favorite toppings.  Specially formulated to crisp, this crust can hold mounds of toppings.  Lose the fork, pile on the toppings, and eat this gluten free pizza with your hands.
Shelf Life
Store in sealed container in a cool, dry place for up to one year.
Ingredients
Sorghum Flour, Tapioca Starch, Potato Starch, Baking Powder (Monocalcium Phosphate, Sodium Bicarbonate, And Corn Starch Made From Non-genetically Modified Corn), Xanthan Gum, Salt.