Pearled Grain Potato Salad
Gluten Free Recipe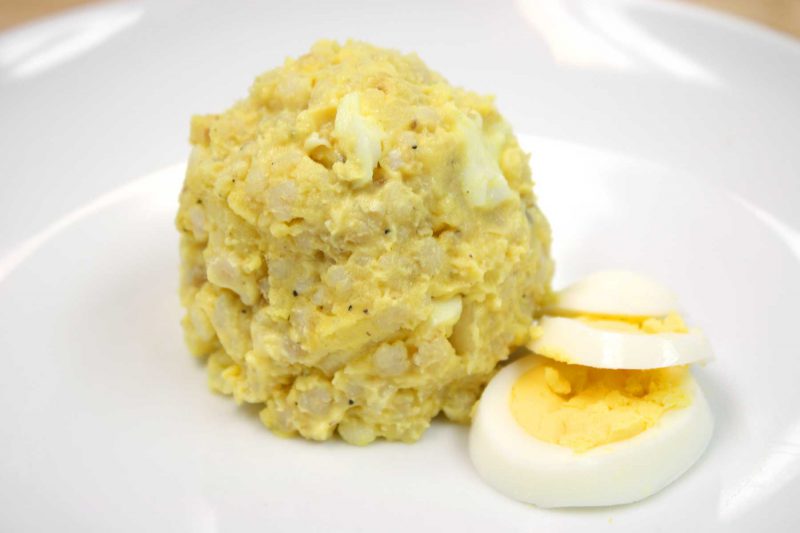 Ingredients
4 cups cooked Nu Life Market's Pearled Sorghum Grain
6 Yellow Potatoes
1 cup Soy Free Mayonnaise
¼ cup Yellow Mustard
¼ cup Sweet Pickle Relish
¼ cup Onion, chopped
1 tbsp Sugar
1 tbsp Vinegar
1 tsp Salt
1 tsp Pepper
4 hardboiled Eggs
---
Instructions
Leaving the potatoes whole, place them in a large pot and cover with water. Bring to a boil and cook until just softened, about 10 minutes. In a large bowl mix together the soy free mayonnaise, yellow mustard, sweet pickle relish, chopped onion, sugar, vinegar, salt, and pepper. Once the potatoes are tender, place them in a sink of cold water. Peel and cube them into the bowl with the mayonnaise mixture. Chop the eggs and add to the bowl. Place the cooked Pearled Sorghum Grain in the bowl. Mix all ingredients until well combined. Refrigerate before serving.
Make This Gluten Free Recipe at Home!
Gluten free never tasted so good. Make this Pearled Grain Potato Salad recipe using quality, delicious products from Nu Life Market.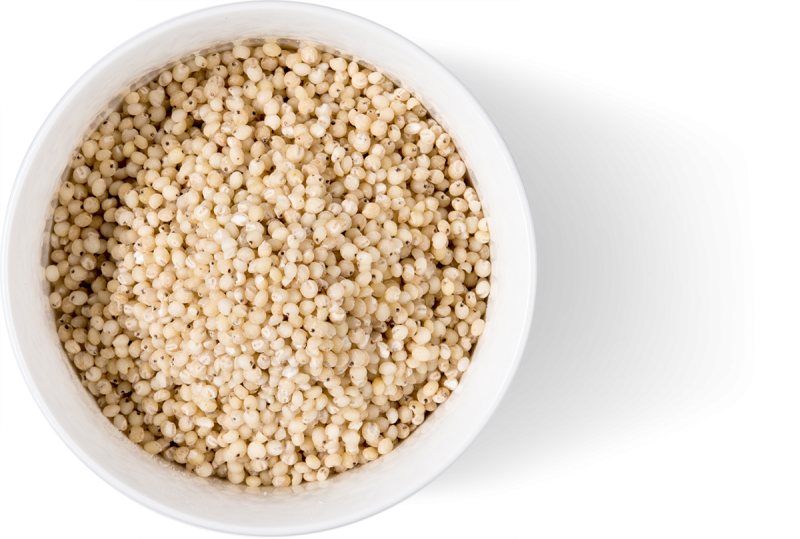 Nu Life Market's gluten free White Pearled Sorghum Grain is an excellent gluten free alternative to couscous, quinoa, and pasta.  Pearled sorghum can be infused with numerous flavors, transforming any ordinary meal.  With an 'al dente' texture this grain is sure to shake up your salads, stir-fry, or any savory meat dish. You may also want to try our white pearled grain sorghum as a bed for tofu, chicken or any savory meat dish.
How to Cook Our Pearled Sorghum Grain
Combine ½ cup of pearled grain sorghum with 1½ cups of water in a glass bowl. Place in microwave on HIGH for 14 to 16 minutes or until desired texture is reached. Stir once halfway through cook time. Drain and rinse with cool water. (Cook time based on 1200 watt microwave. Adjust time as needed based on wattage of your microwave.)
Shelf Life
Store in sealed container in a cool, dry place for up to one year.
Ingredients
Pearled Grain Sorghum