Citrus Tea Cakes
Gluten Free Recipe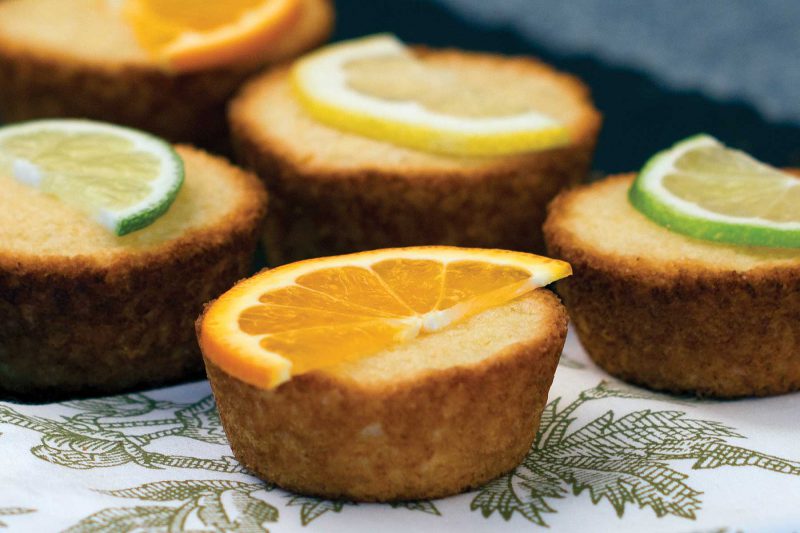 Ingredients
½ cup Palm Shortening
⅓ cup Potato Starch
⅔ cup Tapioca Flour
1 tbsp Baking Powder
¼ tsp Salt
½ tsp Xanthan Gum
½ cup Coconut Milk
2 tbsp Orange Zest
1 tbsp Lemon Zest
1 tbsp Lime Zest
2 tbsp Orange Juice
2 tbsp Lemon Juice
1 tsp Vanilla Extract
1⅔ cup Granulated Sugar
2 large Eggs
Thinly sliced lemon, lime & orange
---
Instructions
Preheat oven to 350°F. Oil and flour 2 standard size muffin tins. In a medium bowl, whisk together flours, starches, baking powder, salt and xanthan gum. Cream 1 cup sugar and palm shortening in a large bowl.  Once shortening and sugar mixture is light and fluffy, slowly add eggs one at a time.  After eggs are added, slowly add the flour blend mixture and liquids.Once ingredients are thoroughly mixed pour batter into muffin tins.  Bake for approximately 20 minutes.
While cakes are baking, combine ⅔ cup water and ⅔ cup sugar in a small saucepan and bring to a simmer.  Add 1 slice of orange, lemon and lime and allow to simmer for approximately 5 minutes. After removing from oven, while still in the pans, poke holes in the top of the cakes with a toothpick and drizzle approximately ½ teaspoon of syrup over each cake.  After cooling for approximately 10 minutes, remove cakes from pan.  Top with citrus slices and serve.
Make This Gluten Free Recipe at Home!
Gluten free never tasted so good. Make this Citrus Tea Cakes recipe using quality, delicious products from Nu Life Market.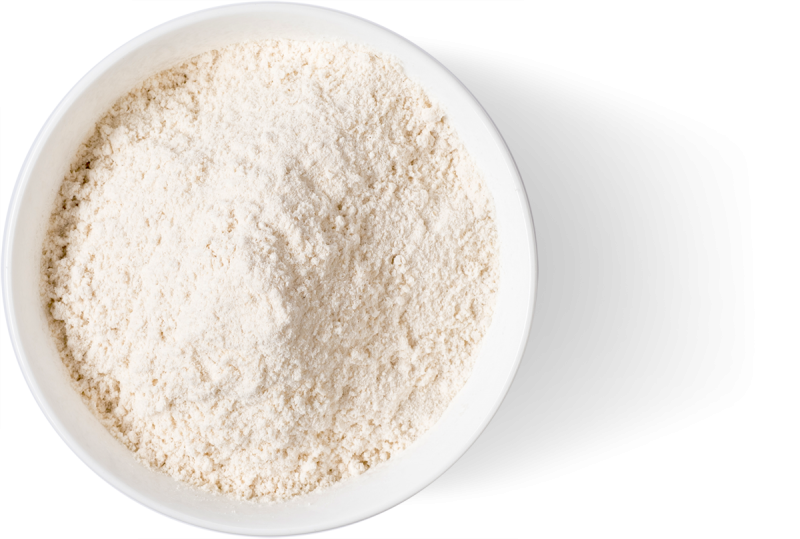 Our gluten free White Pearled Grain sorghum flour has a neutral flavor, light color, and is excellent for baked goods that require a delicate texture. Nu Life Market's White Pearled Sorghum Flour is milled from our pearled sorghum grain. This creates a fine texture and airy crumb structure ideal for pastries, cakes, and baked goods.
Shelf Life
Store in sealed container in a cool, dry place for up to one year.
Ingredients
Pearled Grain Sorghum