Pineapple Carrot Cake
Gluten Free Recipe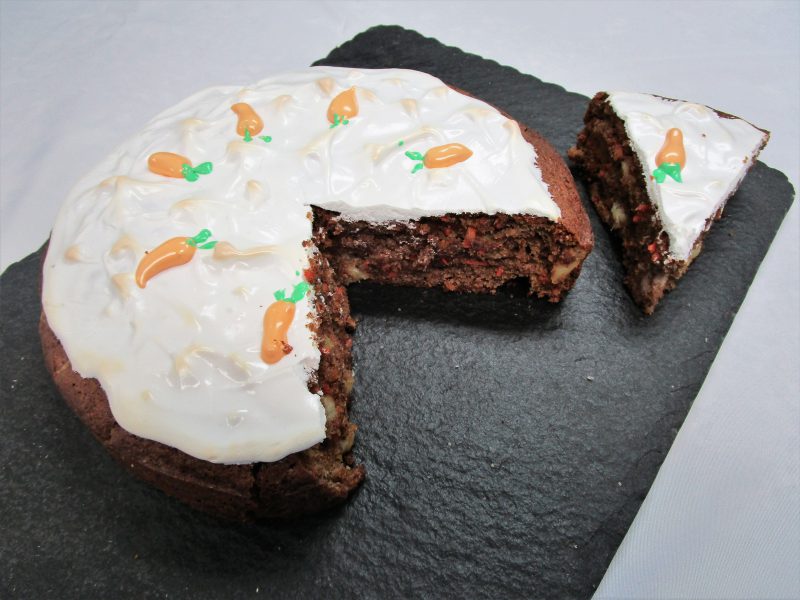 Ingredients
2 cups Nu Life Market's All-Purpose Flour
2 cups shredded Carrots
2 cups drained crushed Pineapple
1¼ tsp Baking Soda
1 cup Sunflower Oil
2 tsp Cinnamon
1 cup Sugar
¼ tsp Clove
½ tsp Salt
3 large Eggs
Meringue Frosting:
2 large Egg Whites
⅛ Tarter
¾ cup Powdered Sugar
---
Instructions
Cake
Preheat the over to 375°F and lightly grease 9″ round layer pan. In a medium-sized bowl, combine the gluten free all-purpose flour, baking soda, cinnamon, sugar, clove, and salt. Add the carrots, crushed pineapple, eggs, and oil into the same medium-sized bowl. Using a whisk, mix all ingredients until well combined. Transfer batter into the round pan and bake in the oven for 40 minutes or until an inserted toothpick comes out clean. Don't turn off the oven for later use. Allow the cake to cool for about 10 minutes in the pan and transfer it onto a cooling rack. Once completely cool, the frosting can be applied.
Meringue Frosting
In a small bowl, beat the 2 large egg whites with a mixer until soft peaks form. Add the tartar and beat until well combined. Gradually add the powdered sugar and beat with a mixer. Apply frosting onto the cake and place into the oven (at 375°F) for 5 minutes.
Make This Gluten Free Recipe at Home!
Gluten free never tasted so good. Make this Pineapple Carrot Cake recipe using quality, delicious products from Nu Life Market.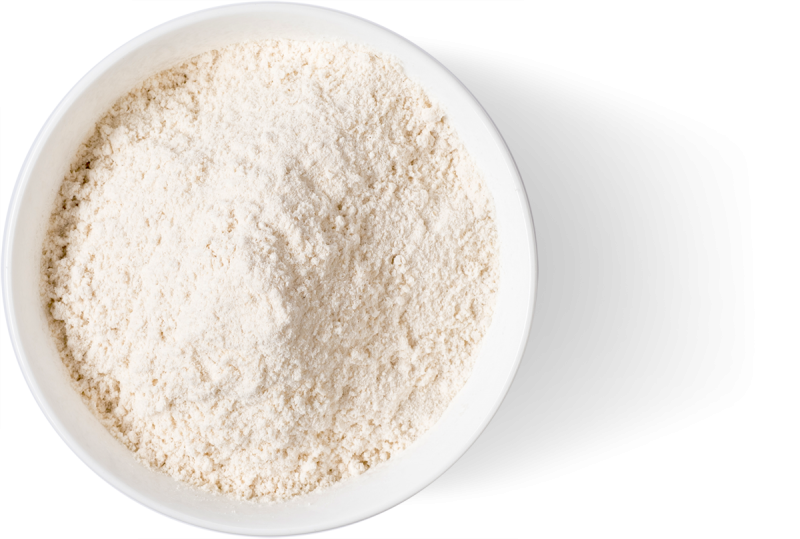 Gluten free baking has never been easier with Nu Life Market's Gluten Free All-Purpose Flour.  With its neutral flavor and tender texture Nu Life Market's Gluten Free All-Purpose Flour is sure to impress.  Specially made in an allergen free facility, this flour can easily convert any recipe into a moist, tender, gluten free creation.  Try this ancient grain flour blend in your next recipe. Our gluten free All-Purpose Flour Mix is perfectly blended to be a cup-to-cup replacement for traditional wheat-based flour mixes.
Shelf Life
Store in sealed container in a cool, dry place for up to one year.
Ingredients
Whole Grain Sorghum Flour, Potato Starch, Tapioca Starch, Xanthan Gum.